Why choose Emergency Lighting Specialists for your exit and emergency lighting in Sunshine Coast

Emergency Lighting Specialists offer high-quality exit and emergency lighting repair and installation services, completed to Australian standards. You can be sure to get the best solution for your business, residential building, or office, emergency lighting in Sunshine Coast, Gold Coast, Brisbane and Ipswich. As an official ABB Service Partner, we are qualified and approved to deliver on-site emergency lighting maintenance, ensuring you can get a complete service from the moment we arrive. With a team filled with some of the most qualified lighting specialists in the Sunshine Coast, you can be sure to have an expert on-site to diagnose and solve your problem. To add to that other reasons Emergency Lighting Specialists are loved by Sunshine Coast businesses and property owners include:
Eco-friendly repairs – we are conscious about the environment, so try to keep waste to a minimum.
Backed by trusted suppliers – you can guarantee the quality of the products we are installing with trusted brands like ABB Stanilite, Clevertronics, and Legrand.
13 years' experience – Emergency Lighting Specialists have been in the business since 2008. We have the experience, and knowledge to ensure your job is completed right the first time.
Energy-efficient – ensure all the emergency lighting is as energy efficient as possible, reducing your power bills and helping the environment.
Greener solutions – Emergency lighting specialists are passionate about ensuring you have the greenest solutions, reducing your carbon footprint.
Safety conscious – Safety is our number one priority, so we keep up to date with the latest safety standards to keep you, and our team, safe at all times.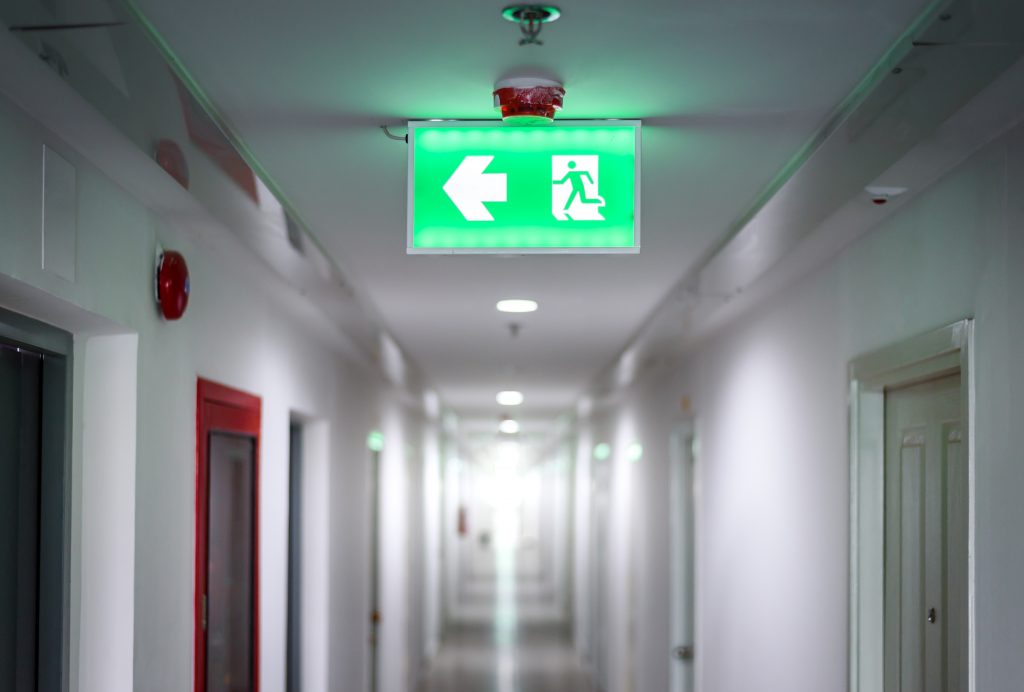 Exit and Emergency Lighting Experts in Sunshine Coast: Repairs, Installation & Maintenance services
Exit and emergency lighting is an essential service for businesses and building owners across South East Queensland, whenever there is a need for emergency lighting system repairs or installations. It is important that anyone who is required to reach Australian safety standards regarding emergency and exit lighting can access a high-quality installer across the region. Whether you require commercial emergency lights or are a residential building Emergency Lighting Specialists can help you out. Give us a call or send us an email today to book your repair or installation.